New and Improved Replay Details Layout for Session Replay
We revamped the layout of the Replay Details page for a better viewing experience, especially when viewing replays from mobile devices.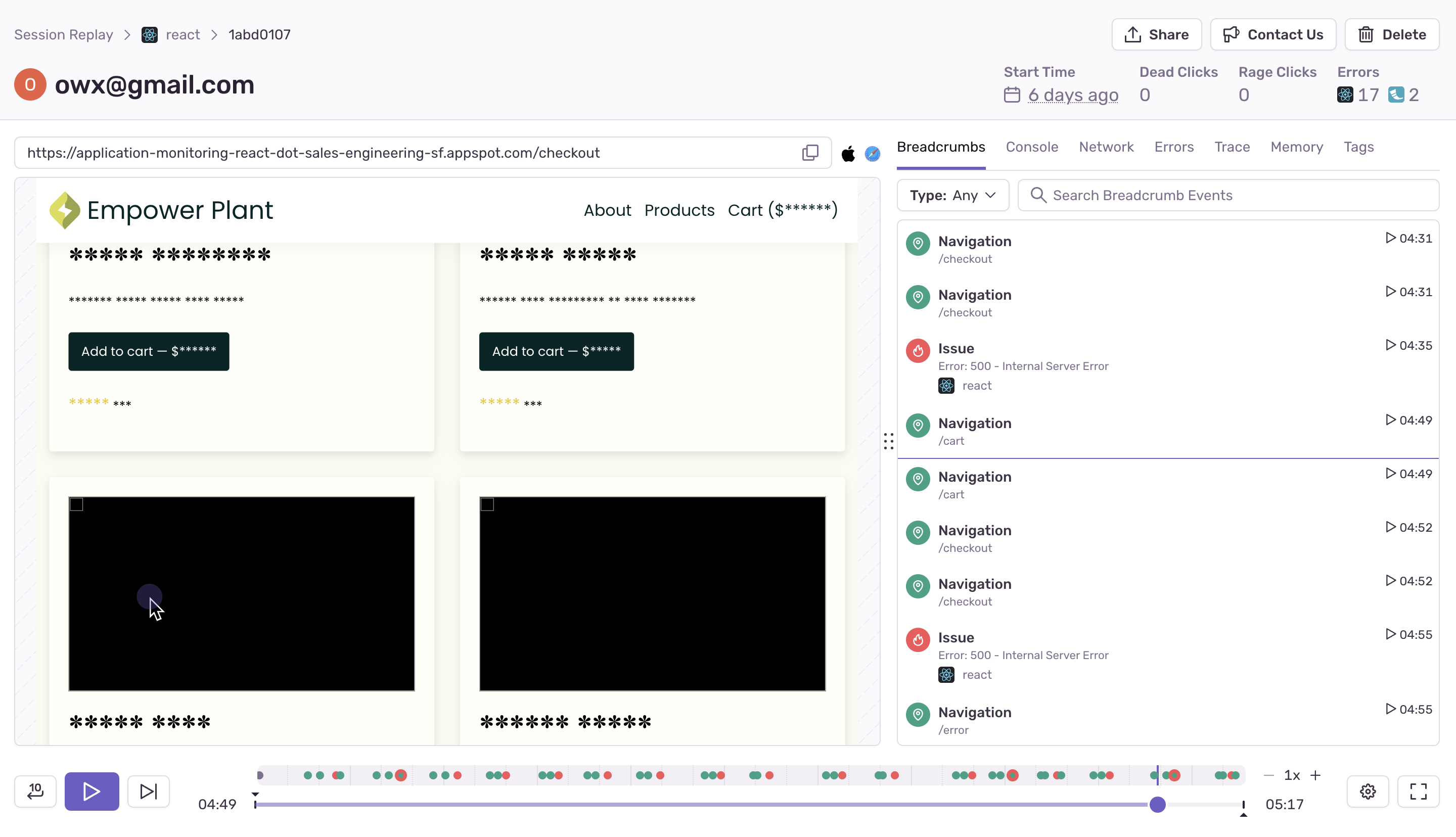 Here are some improvements we made:

- Allowed for a larger viewing port for the replay video by moving the Breadcrumbs and Tags over to the right-hand panel.
- Gave you more information at a glance by combining DOM event into the Breadcrumbs tab.
- Don't lose debugging context in full-screen mode - we now have a collapsible Breadcrumbs sidebar and a compact timeline in full-screen mode.
- Provided a clearer picture of what is happening right before and after the timestamp you're currently on by giving the ability to zoom in on the timeline.


To get started with Session Replay, see set up instructions here.